GET RESULTS...
NOT JUST ANOTHER APPOINTMENT
HELLO!
I'm Dr. Brian Gervais - Twin Cities chiropractor and Active Release Techniques (ART) provider, here to get you the results you are searching for!
Hours
M 10a–6p
Tu CLOSED
W 9a–12p, 2p-6p
Th 2p–6p
F 8a–12p
CLOSED ON WEEKENDS
MEET DR. BRIAN
Dr. Brian D. Gervais was born and raised in northwest Minnesota. He earned his Bachelor of Science and Doctor of Chiropractic degrees from Logan College of Chiropractic in St. Louis, Missouri, graduating magna cum laude. He is a Board Certified Chiropractic Sports Physician (CCSP), a certified Active Release Techniques (ART) provider, Fascial Distortion Model (FDM) provider, an ART assistant instructor and a licensed acupuncturist (L.Ac.).
YOUR LOCAL CHIROPRACTOR HERE TO HELP YOU!
Allow us 6 visits to help you get your life back!
I expect a lot when it comes to services I pay for. I want results - fast. So when I started my practice, that's what I set out to do. Give my patients what they deserve. I take the time to adequately screen all of my patients so that you can experience results quicker, typically in 6 visits or less.
Suffering from chronic pain is difficult enough. Finding a physician that can help alleviate this pain, doesn't have to be. Schedule a complimentary 15 minute phone consultation with Dr. Gervais to learn more about treatment options.
FEWER APPOINTMENTS WITH FASTER RESULTS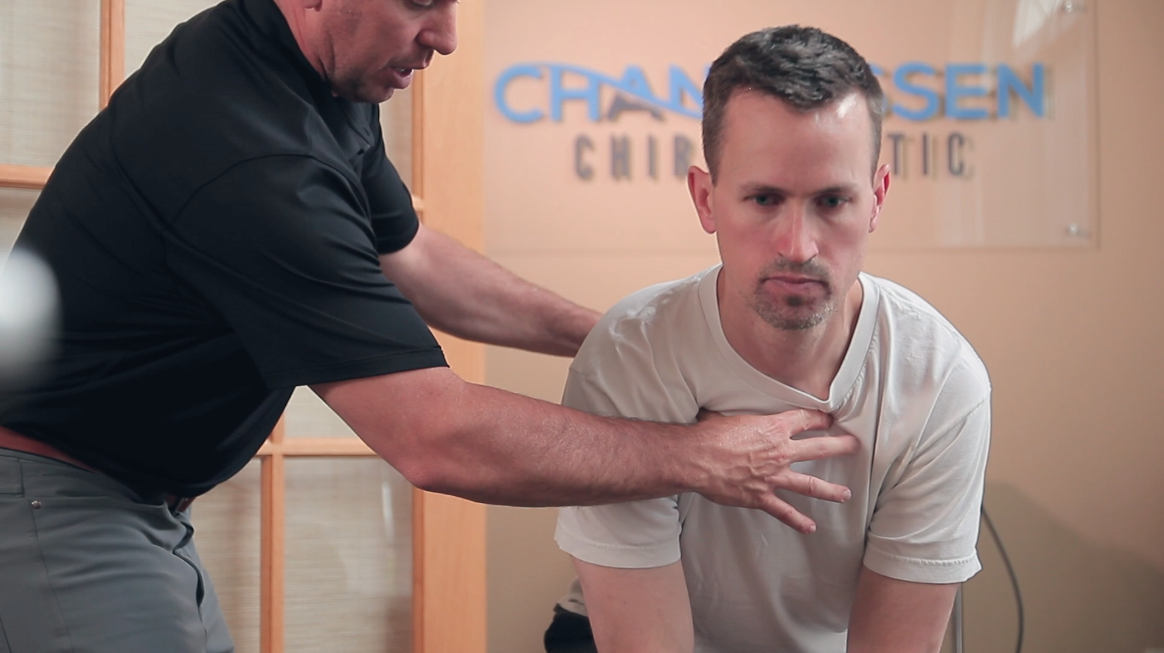 - CHIROPRACTIC MANIPULATION
- ACTIVE RELEASE TECHNIQUES (ART)
- Acupuncture
- SHOCKWAVE THERAPY
- Exercise rehabilitation
- THERASTIM
- ROCKTAPE
Dr. Gervais offers a variety of treatment options to help you recover from injury quickly and permanently. He has been utilizing ART with his patients for 12 years and has an interest in soft tissue treatment and sports medicine.
SEE WHAT OTHERS ARE SAYING ABOUT CHANHASSEN CHIROPRACTIC
WE'RE RIGHT IN your NEIGHBORHOOD!
Chanhassen Chiropractic is located conveniently in the center of Chanhassen to serve you best!
Don't wait, chronic pain can affect every aspect of your life and we are here to help you feel better and move better. We're looking forward to hearing from you and we appreciate the opportunity to help you recover from your injury.
Book an appointment online today to get relief and results!
7800 Market Blvd, Chanhassen, MN 55317